Part 3 – Morning Routine for Success
What is the "Morning Routine for Success" you may ask?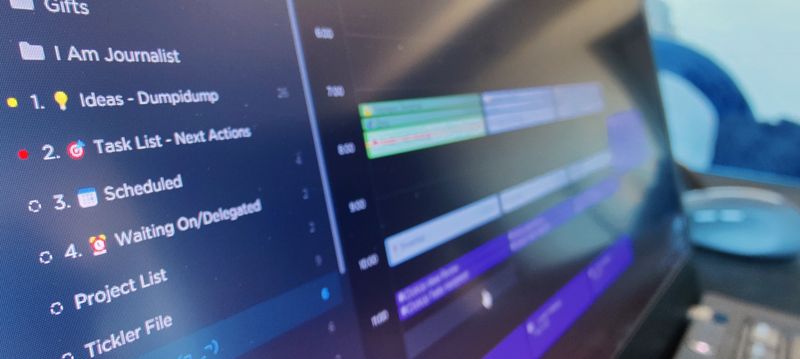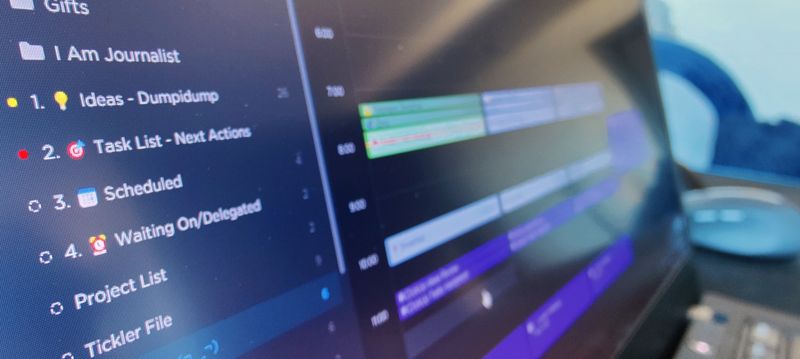 My Morning Routine for Success is the only time I have outside of the "Rat Race aka 9 to 6 Routine". The time when my brain is not yet washed by daily problems that chase me in the office, or some social sh*t that floods my brain during the day.
My Morning Routine for Success starts with a natural morning awakening without any kind of alarm system that might pull me out of the middle of the sleeping phase. Waking up without stress is key to a positive and productive day. Usually, I open my eyes around 6:30 AMAnother key to feeling comfortable and positive is the bath procedures, like most of us, do in the morning, right? 🙂
Time to move and Power On my Laptop with the ClickUp Management app. This is the one I use to manage my time and tasks. (I've also their other a bit simpler ToDo, Todoist, and some other apps).
But since I am a Project Manager for more than 10 years already, I know how crucial is to have a powerful, swiss knife-like tool to manage as many as possible things in my life in one place.
Of course, this is not a panacea and I need to optimize and upgrade some things with Google Calendar or Grammarly for example.
In ClickUp There is a huge list of native integrations if you would like.
Slack, GitHub, GitLab, Webhooks, Everhour, Toggl, Google Drive, OneDrive, Dropbox, Harvest, Outlook, Google Calendar, YouTube, Zoom, Loom, Discord, and much much more. You can even integrate with Zapier with more than 1000 integrations
I suggest this app as a personal and business life management solution. (It doesn't matter if you just started managing your life of business journey, maybe you already established something big)
Click Here If you would like to find out more about the ClickUp
My Laptop got some energy with Power On button, now I need to Power On my body.
Light body pump up with 30 squats, 30 pushups, and a 30-second plank. Is more than enough to start all body processes. During the day I can do a few more rounds when my body is tired and I need s quick restart.
By the way, to measure my physical indicators I use Xiaomi Mi Body Composition Scale 2, Xiaomi Mi Band 4 for pulse measurement, steps count, and of course notifications from my Mobile Phone.
The best app for Xiaomi Mi Band 4 for this is Notify for Mi Band, a cheap and very powerful companion. Link to Google Play Market
Query: Why not Xiaomi Mi Band 5 or Xiaomi Mi Band 6?
Answer: Xiaomi Mi Band 4 keeps battery without the charge much more than newer versions
After a quick body pump of course I need to take a morning shower.
Morning coffee or tea (depends on the morning wish) and e-mail cleanup.
I try to spend check my e-mail only two times per day – this is more than enough to be on track and solve appearing issues if any.
The very first rule of my day is when I get to my laptop – no social networks allowed, no news, no messenger apps. The only social activity is an e-mail.
Otherwise, my brain will start to fill up with the nonsense and bullshit information that will prevent me to start thinking about content creation. When you start acting as a consumer, your brain starts to play other people's games, you become a zombie. If you do not choose what to consume and you do read, listen and watch everything that floods towards you without any filters you become a zombie, this is the nature of our brain. Remember, my goal is to take back the most valuable thing a person had – The Time!
Well, ok. My morning is already started, fresh mind, clean body. I feel full of energy. My E-mail inbox is cleaned. It's time to move to my Task List. And for this, I have a great solution – ClickUp. As mentioned earlier – this is the app I use for personal and business management. Offload the brain, track everything and store all the schedule and data there – is a must-have.
Usually, I spend about 30 minutes checking my Income / Dump task list, filtering ideas, and creating real tasks or appointments from that, aiming to sort everything before I start doing the actual things.
After that, I move to my second folder – Task List, which is already filled with something from the day before, evening time. I plan my next day before my sleep.
From 7 AM to 9 AM, each day I try to complete as much as possible from my Task List. As you probably remember I still have a 9 to 6-day job, so I need to play my game around that time.
Before 9 AM I also try to manage my remaining tasks according to principles:5 Minutes Effort Task – I can complete it within the day, during my break time (by the law we must have 5 minutes of breaks per hour, to warm up the body and do some eye exercises). In this case, I just stand up with my laptop and try to warm up my body and do a few things here and there (move or re-assign tasks, create something draft, or simply re-schedule ideas).
Even a tiny bit will move me toward my goal.
For the larger tasks (up to 1 hour) – I choose only one for a day and try to push it towards completion as much as I can during lunchtime.
All other tasks that might take more than one hour of my time I just schedule for evening time or move it to Weekend time (Saturday, Sunday). I always try to note all my ideas in the ClickUp Inbox / Ideas / Dump container with my version of a GTD (Get Things Done) method by David Allen. You can check the idea on YouTube.So, in short, my day starts early morning before my 9 to 6 job full of energy and a clean brain. Few hours of very productive time before 9 o clock. Ends up close to 10-11 PM with reviewing of my own goals and tasks for the next day.
This is the end of Part 3. Final cut.
If you would like to check Part 1 and Part 2 – click here:
Who Am I and Why I have Stumbled Upon The Idea To Quit My 9 to 6 Job – Part 1
Part 2 – The Maturing Times or How I have Stepped into the big IT world
Next, I will share my journey with you, my goals, and the steps I made to achieve them. Of course, with home actual data and analysis, where possible.
Disclaimer: All three parts were written from the bottom of my heart, without any SEO analysis and keyword research to get more traffic. All parts were created for the curious people who wanted to find out more about me, my story, and my life journey.