30.09.2022 – Reusable Contents in WordPress – Day 2
—
Yesterday I've been able to think and compile the list (not the final, but quite a big one) of skills I need to learn and master, to get to my goal.
I do have the knowledge for most of the things in a way, but I never tracked the time I've spent learning them and did not do the journaling. Thus I would like to start from zero.
For now, I can share with you the list of the skills I have compiled so far. In the future, I plan to extract the takeaways in a weekly report. Oh yes. The weekly report: I believe I need one with a bit more details, but that's for another time.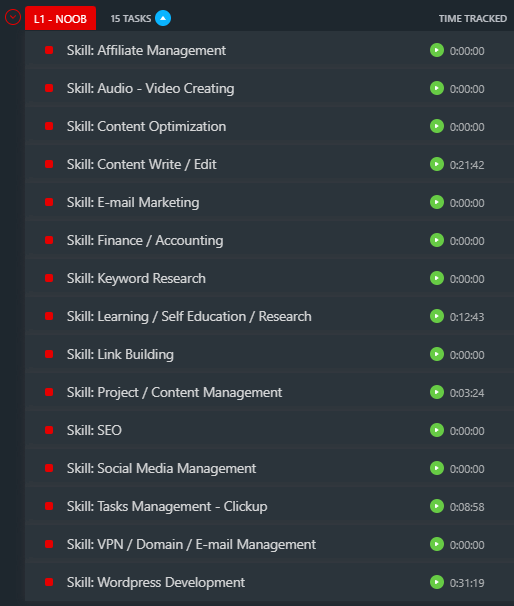 —
Issues and solutions:
Create and use templates for daily logbook posts
Where and how to track Skills Mastering
Lessons Learned:
You need to track your progress, or you will not see you are moving forward
You need to fuel yourself, the best fuel is to see you have something already done
07:35 AM 9/30/2022